Competition 2
This competition closed on 24 September 09
Results are on the competition entries page but if you just want to know how much the NCO received, it was £178
By entering this competition you will not only be supporting a good cause but you will also be in the running for cash and other prizes!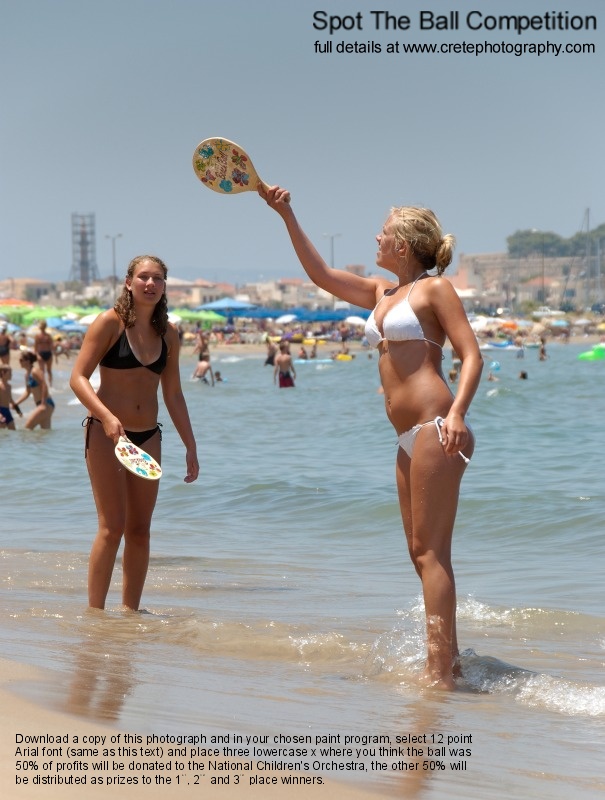 "The NCO has applied for £20,000 in matched funding from The Reed Foundation and must raise the same amount over the summer (i.e. between 7th July and 30th September)." read more

The £5 entry fee entitles you to 3 X's on one copy of the photograph. Multiple entries positively encouraged! (Buy Now button removed)
Important: If you have any doubts about my honesty or the misappropriation of monies received, please read this and if you would like to know more about me, please see my about me page
After you have paid the £5 entry fee, and read the inevitable small print at the bottom of the page, please attach your entry (jpg or gif ONLY - emails received with zip or exe files will be returned unopened) and email it together with your full name to competition2@cretephotography.com
All valid entries will be allocated a sequential five digit number and, so that the sender can check that their entry has been received and posted to the competition 2 entries page the first and last letters of the name field will be added after the numbers, eg , an email entry from competition2@cretephotography.com their entry number would look like this: 12345C2 All valid entries (pictures) will be posted on the competition entries page of this website.
If you do not wish to use PayPal or your credit card, I will accept Sterling cheques (no cash please!) at the following snail mail address: Crete Photography, Stavromenos 5225, Rethymno, Crete, Greece 74100 - please also include an email address so that I can confirm receipt of your cheque and you can then email your entry. Postal entries will be allocated a five digit sequential number and the first and last letters of the entrant's first name will be added and their entry will also be posted to the entries page.
Please feel free to email your friends and relatives and/or post copies of the picture on forums etc as you see fit. The more people who get to know about this competition, the better. Competition closing date: Wednesday 23 September 2009 (one week before the NCO fundraising deadline)
BTW I will not be passing your email address on to anyone so don't worry about yet more spam. Talking of which... Hey There Spamers this competition email address will be deleted once the competition is finished. Therefore you don't have long to deluge this temporary address but, for what it's worth, I don't need a fake watch, university degree, your help to get my site top of google, Viagra or a share of the 44 billion $ you have in a safe deposit box etc etc...
The other 50% of competition profits will be distributed as follows:
55% to the winner, 30% to second place runner-up, 15% to third place runner-up
First place winner, in addition to the cash prize, the first place winner can choose a panoramic print from the 360 degree panoramic prints page Their choice will be printed at 45cm (18 inch on the long side) on high quality premium, gallery quality, 250g/m² glossy paper and sent by post. A panoramic print of this size is currently advertised on the site at €71.40 (including 19% Greek sale tax)
Second place runner-up, in addition to the cash prize, can choose an image from the selection below and will receive a high quality 26cm (10 inch on the long side) laminated print.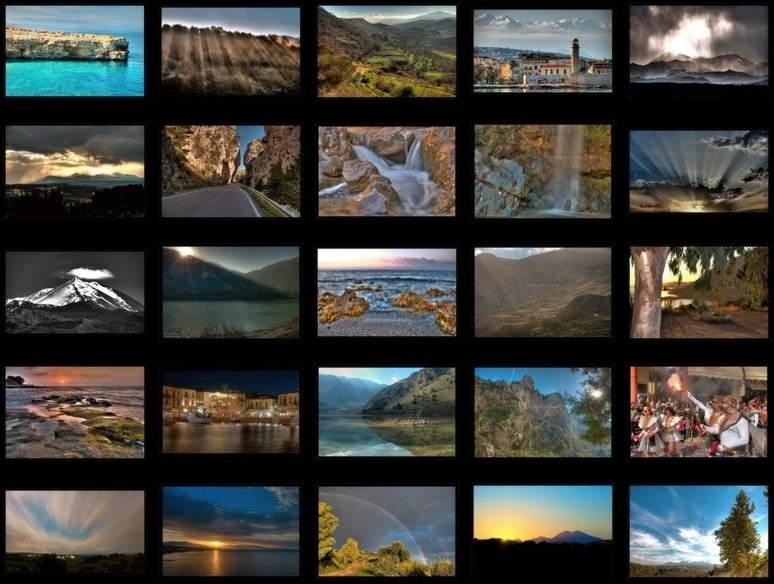 Third place runner-up, in addition to the cash prize, can also select an image from the above and will receive an 18cm (8 inch on the long side) laminated print.
I am also investigating the possibility of selling competition entries on eBay, but I don't know yet if that is allowed by their rules, (I've read many pages at eBay but I can't find any definite exclusions) more later, or if you know the answer, please email me at competition2@cretephotography.com
Good luck!
The inevitable small print
Competition Number 2 is open to all; see this page for the previous competition By entering this competition you agree to the following Terms & Conditions: In the event of a tie, prize money will be split equally, the earliest dated entry will receive the print prize(s). Prize money will ONLY be paid via PayPal.
Entries using other fonts/sizes will be disqualified. Capitalised and/or overlapping X's are not permitted; if you wish to place them so close to each other, please buy another entry! Entries that arrive without payment of the entry fee will be deemed invalid and returned. Please do not use Hotmail to send entries or queries.
Only the winner and runner-ups will eventually be identified by their first name and I reserve the right to use their first name to publicise this and future competitions in a similar way to competition number 1
Minimal competition running costs will be deducted from all monies received; I will not be deducting the retail price of print prizes, only costs, ie ink/paper/laminate film/p & p/PayPal charges and general administration costs etc. I'm not trying to make a profit but equally I'm not trying to make a loss either. The three main reasons I'm staging this competition are, 1) to help young musicians, 2) to publicise this site and my photography and 3) for fun!
I'm not a lawyer and in the event that this competition infringes an obscure rule of law and is forced to be cancelled, every effort will be made to return entry fees. Rest assured I will do my best to fight any 'jobs worth' interference! If for any reason these T&Cs have to be changed, I will email all entrants.
Queries, comments, questions, suggestions etc, please email Tim Rainey at competition2@cretephotography.com
Snail mail:; Crete Photography, Stavromenos 5225, Rethymno, Crete, Greece 74100
E&OE